Porcelain Crowns & Bridges
We can custom design and fit porcelain crowns or bridges for broken or missing teeth. We can custom design and fit porcelain crowns or bridges for broken or missing teeth. Our state-of-the-art technology allows us to provide natural-looking crowns and bridges that are completely customized to fit your teeth.
Making Your Smile Whole Again
Improving the appearance and function of your smile is as easy as adding a porcelain crown or bridge. These are a popular and convenient cosmetic dental procedure that focuses on restoring and improving the appearance of your mouth teeth and smile. Although primarily a cosmetic procedure, porcelain crowns and bridges are designed to match the teeth's natural shape to provide additional strength and support.
With years of experience, our team at Doonan Dental are specialists in designing and firing crowns and Bridges for patients of all ages across Maleny and the Sunshine Coast. We keep each patient well informed throughout the entire process, giving you the freedom to choose the option that best suits you and your oral health needs.
We are dedicated to excellence in Dental Care and are committed to enhancing our smile and maintaining optimum oral health. Book your porcelain crown and bridges appointment today!
Dental Care Designed for You
Leading Crown & Bridge Specialists
Crowns and dental bridges of today are composed of realistic porcelain machined under computer control to fit exactly between your natural teeth.
Are your teeth broken, worn or decayed and wish to improve their function and appearance? Crowns and bridges are a clear option to replace missing teeth and restore function and aesthetics to the smile.
As one of the most common dental treatments, porcelain crowns and bridges have taken great strides in improving this treatment. 
At Doonan Dental, we are passionate about what we do. We provide comprehensive care tailored to your oral health needs.
We have the skills, knowledge and equipment to give you the perfect smile. Get in touch and book your appointment today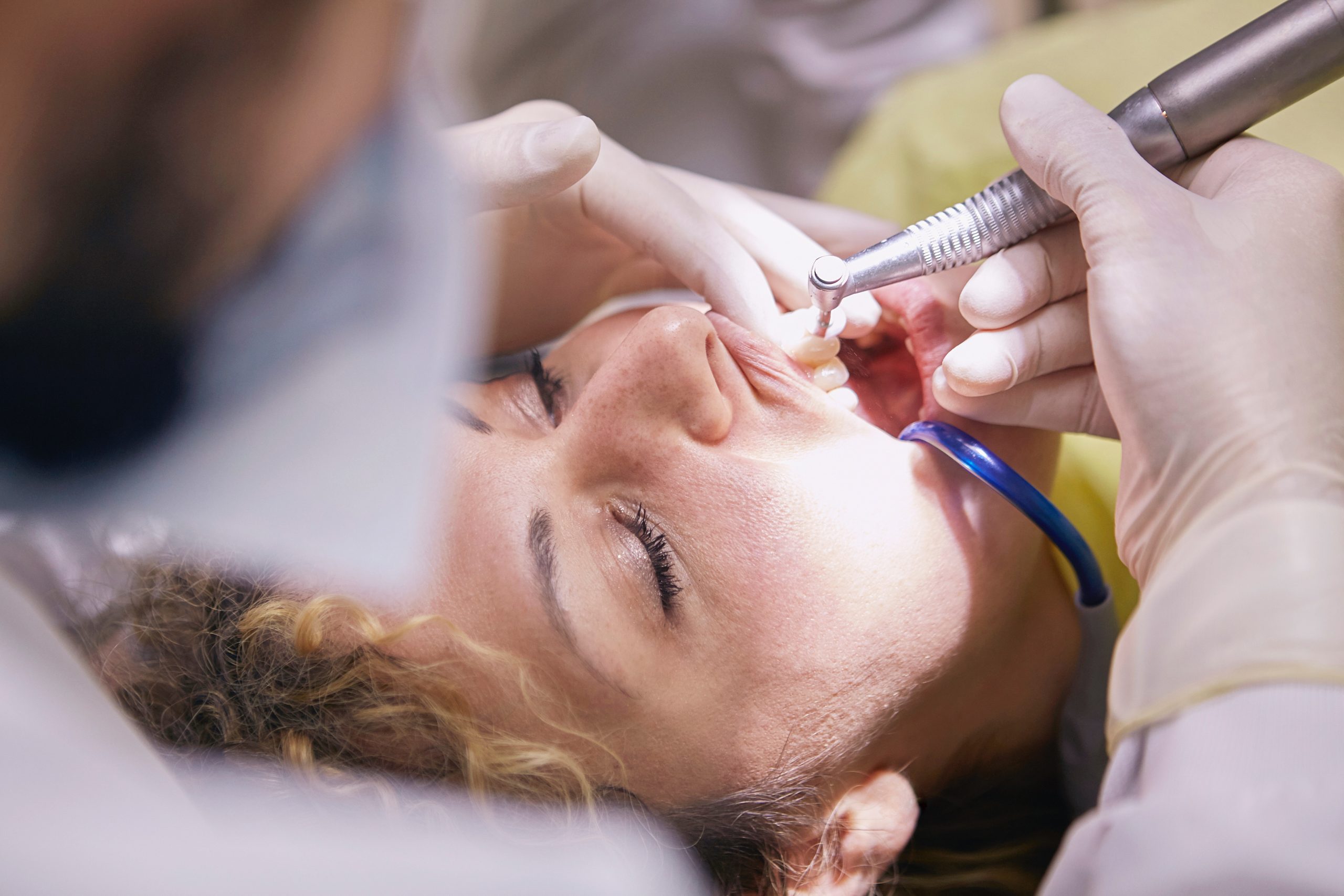 Porcelain Crowns & Bridges Custom Fit To You
Restore Your Smile With Crowns & Bridges
Your Dental Care Is Our Specialty
Crowns and bridges are both a restorative and cosmetic treatment because they enhance and restore the appearance of the natural tooth structure. This is done by imitating the shape and colour of your natural tooth. 
They are often used when a tooth has become decayed, cracked or has been otherwise affected by dental disease such as periodontitis.
Porcelain crowns and bridges can also be used after a root canal therapy procedure where one of our dental professionals will attempt to salvage your natural tooth by removing the damaged pulp.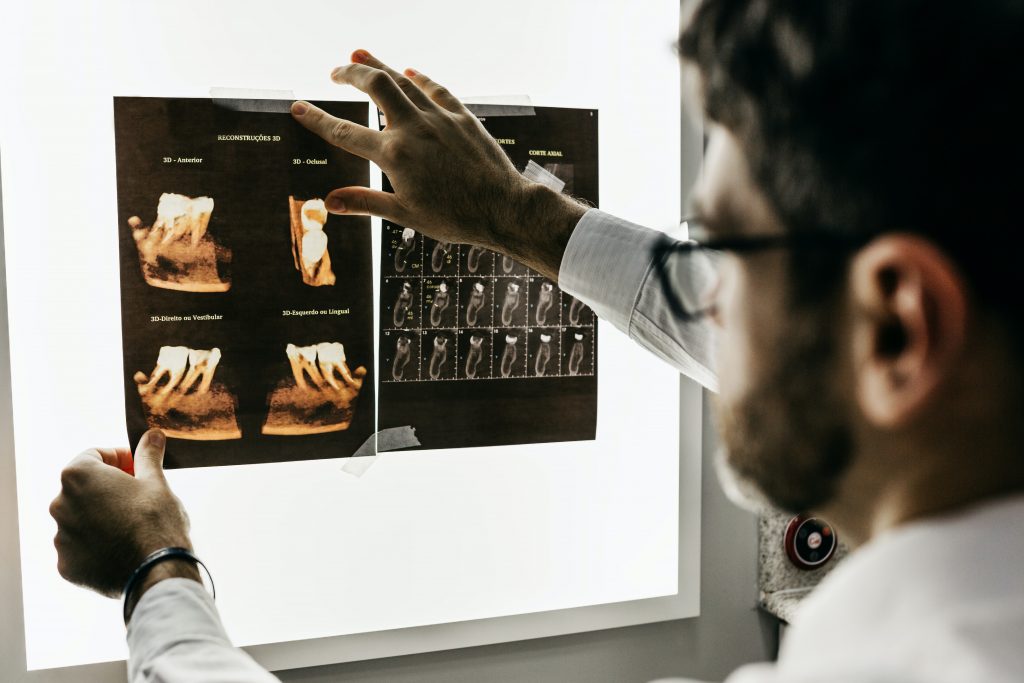 Crowns & Bridges at Doonan Dental
A crown is a hollow 'cap' that is fixed over a tooth to restore strength and appearance to a damaged tooth.
Crowns are generally made from tooth coloured porcelain and are moulded and matched to your natural teeth.
Here at Doonan Dental we use an oral scan to produce custom made crown designs using advanced software.
We have answered some of the most frequently asked questions below. Have we missed something? Get in touch and our friendly staff are happy to assist.
The treatment can be completed in as little as two appointments. After your tooth has been cleaned and prepared, your permanent porcelain crown will be fitted.
During your first appointment, an X-ray is conducted to investigate for signs of decay and other factors that could increase the risk of infection. For some patients, root canal treatment may be required prior to crown placement.
The tooth is shaped to allow room for the crown to be placed. Once the tooth is shaped, an impression of the shaped tooth is made so that the crown may fit the tooth as closely as possible. 
A temporary crown is fitted while the impressions are used to shape the permanent crown which is then fitted while the patient is under local anesthetic. 
Porcelain crowns are one of the most durable materials for your teeth restoration and can last between 5 to 15 years.
Dental Bridges at Doonan Dental
A bridge may be recommended if you're missing one or more teeth.
They will often be made out of two exterior dental crowns with one or two solid prosthetic teeth in the middle.
These crowns will be fixed to your natural tooth and the two solid teeth will fill in the gap in your mouth.
It's important to replace gaps in your smile as gaps left by missing teeth eventually cause the adjacent teeth to shift and disrupt your natural bite.
We have answered some of the most frequently asked questions below. Have we missed something? Get in touch and our friendly staff are happy to assist.
Bridges span the space where there are missing teeth, connected by two crowns on either side. Artificial teeth are fixed between crowns which are attached to natural teeth or implants on either side of the space.
Both a dental implant and a bridge fills the gap of missing teeth and helps you restore your smile.
These are both options for your smile restoration. However, an implant requires a good density of bone, where a bridge is a simple and less invasive procedure.
Built to last a lifetime the chances of a dental bridge falling is slim. However, you can prolong the lifespan of bridges by maintaining your oral hygiene.
Preserving Your Natural Tooth
Caring for Your Porcelain Restorations
Sooner or later, many patients require a dental crown or bridge. Although these dental procedures are long-lasting, caring for your crowns and bridges becomes so important to the long-term longevity of this dental prosthesis.
Brushing and flossing alone is sufficient to clean your crowns. However, cleaning dental bridges can be a bit more tricky due to the gap underneath the bridge where your missing tooth used to be. For this reason, it is important to clean your bridge several times a week to prevent a build-up of food and plaque.
Do you have any additional questions about the care for your crowns and bridges, give Doonan Dental a call or book your appointment today. We are happy to assist you in making sure your restoration is clean and healthy!