Your Local Dentist Maleny
Maleny's Trusted Dental Practice
Doonan Dental is a family-focused dental practice based in Maleny, on the beautiful Sunshine Coast. Our experienced in-house Dentist, Dr. Keith Doonan, specialises in a range of dental procedures and treatments, with a strong emphasis on holistic care.
Proud To Be Your Maleny Dentist
Premium Dental Care For You & Your Family
At Doonan Dental, we are proud to be your trusted local dentist in Maleny, serving patients of all ages across the Sunshine Coast! Our experienced and professional dental team is committed to providing exceptional care and personalised attention to every patient who walks through our doors.
Whether you're in need of routine dental check-ups or a more complex dental treatment, we have the expertise and advanced technology to meet your needs. We offer a range of general dentistry services and treatments, that your oral health is at its best. Make Doonan Dental your family dentist of choice and schedule your appointment today.
Your comfort is our top priority. Our friendly and welcoming team strives to create a relaxing and stress-free environment during your visit to our dental clinic.
We take the time to listen to your concerns & understand your dental needs to provide personalised treatment options to address any dental problems you may have.
Attention to detail & precision is key to providing the highest quality dental care. We use the latest technology and techniques to ensure that your treatment is accurate and effective.
We prioritise a holistic approach to our dental care services and treatments, recognising that the health of your mouth is connected to your overall well-being.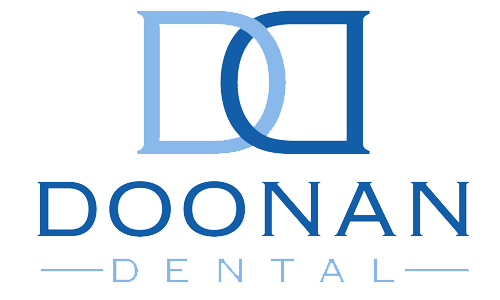 General & Family Dentistry in Maleny
At Doonan Dental, we pride ourselves on providing a calm and comfortable dental experience for our patients. Located in a charming blue cottage-style surgery on Coral Street in Maleny, Sunshine Coast, our bright surgery and friendly team aim to provide a comfortable and welcoming environment for everyone.
Our head dentist, Dr. Keith Doonan, has over 27 years of experience in the field and is dedicated to staying up-to-date with the latest advancements in dentistry.  He takes a holistic approach to dental care, prioritising the preservation of natural tooth tissue and your overall health and well-being.
Dr. Doonan is also a respected educator in the field. He has been running courses on implant placement and restoration since 2006 and has presented lectures around the world, including in Australia, New Zealand, the UK, Italy, South Korea, and Hong Kong!
Don't wait to experience the gentle and personalised dental care you deserve! Book your appointment today and let our friendly team and skilled dentist, help you achieve a healthy and confident smile.
Your Local Dentist In Maleny, Sunshine Coast
Our Dental Treatments & Sevices
More About Dental Treatment & Care in Maleny
Frequently Asked Questions