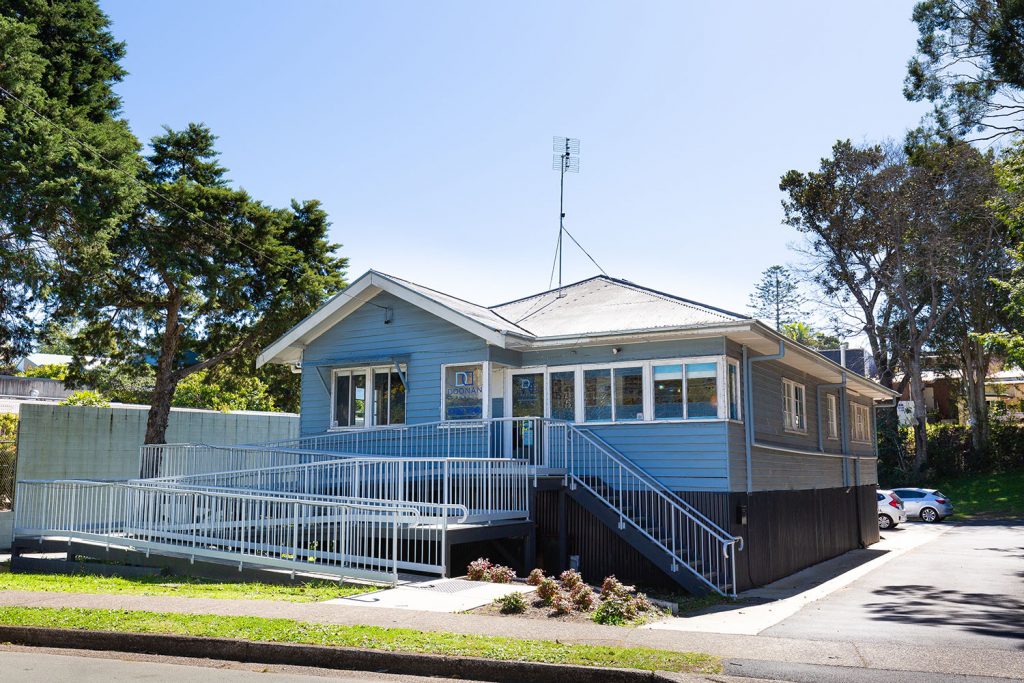 Doonan Dental is situated at 6 Coral Street in the heart of beautiful Maleny.  Our blue Queenslander is just minutes from the town centre and you'll find it hard to miss us with our disabled access ramp! We have a comfortable, cottage-styled practice and aim to make you feel welcome and at home. We value our customers and are active contributors to our local community. With plenty of parking  on site and a commitment  to offering the best services available we hope to see you soon!
Any practice is driven by its' people and we take pride in our work. As a family business we offer a personal approach and are dedicated to maintaining  consistently high standards. We believe in the power of teamwork and how attention to the small things can make a big difference. We enjoy the genuine connections made in a small community and offer reliability and continuity of care. Integrity and compassion underpin our work ethic as does the importance of cultivating a sense of humour. We value your smile!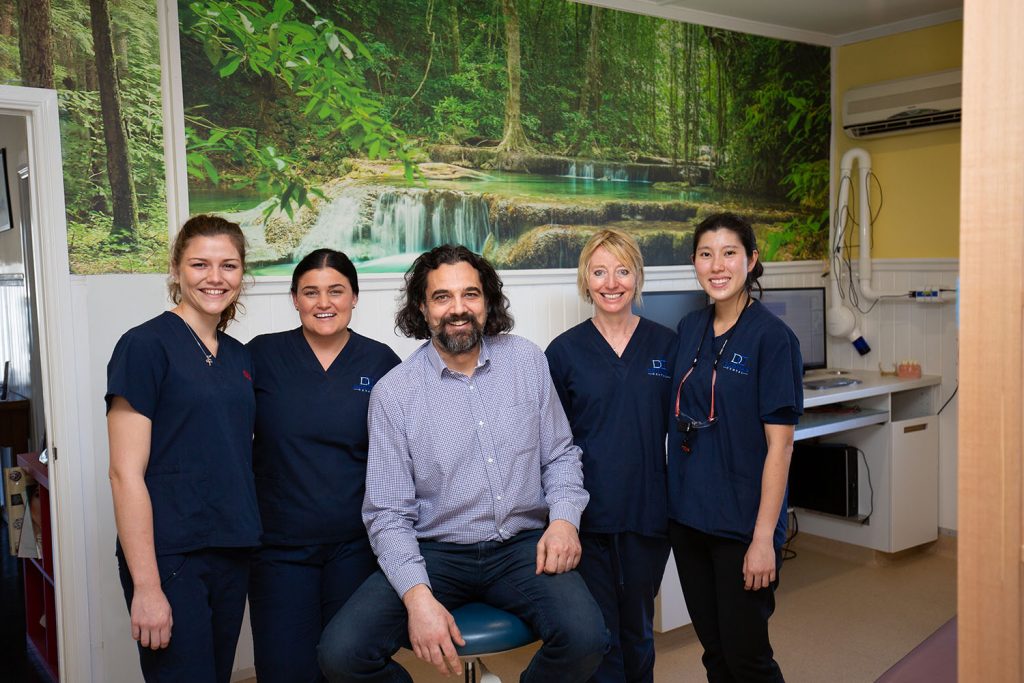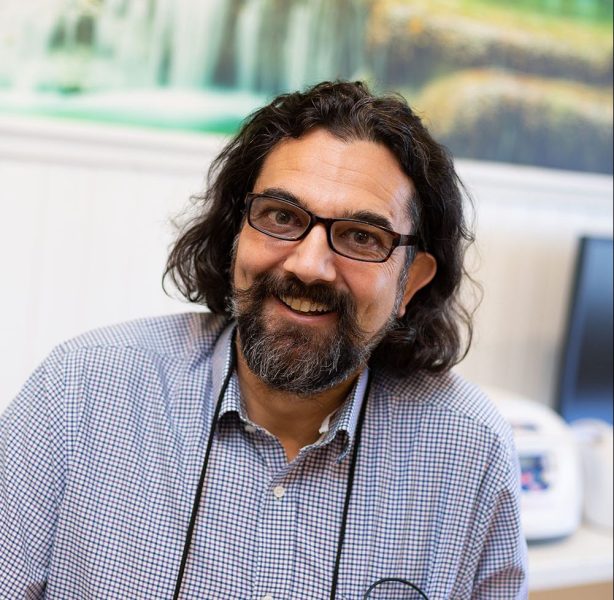 Keith qualified from the Royal London Hospital Dental School in 1993 as the Dental Society President and later completed a 4 years Masters in Prosthodontics from Kings College London. 
Keith has lectured in Italy, Australia, New Zealand, Hong Kong and South Korea. He was a visiting Senior Lecture from 2007-2010 at the University of Queensland and is now on the educational faculty of the Dental Protection Society. He also is a presenter for 3M, Hu-Friedy and Neoss. 
In his spare time, he is involved in short films, stand up comedy and theatre and has an enthusiastic, engaging and interactive approach to dentistry.
Zheng graduated from The University of Queensland with Honours Bachelor of Dental Science (Honours) in 2017.
Zheng means bright in Chinese and she certainly is a joy to have around. She loves treating patients of all ages and her caring and gentle disposition is especially great with younger children.  Zheng aims to make your visit a  pleasant and positive experience, even for the most anxious patients.
In her spare time, Zheng enjoys netball, tennis and rock climbing. She always enjoys being outdoors and has fallen in love with the plentiful camping and hiking opportunities the great outback has to offer. She has also done volunteer work at the Tzu-Chi charity dental clinic for a week at a time over a couple of years.
Zheng's love of food cannot be ignored and she enjoys trying different cuisines. You can catch her sneaking a naughty treat (mm those delightful éclairs) at the local Maleny bakery.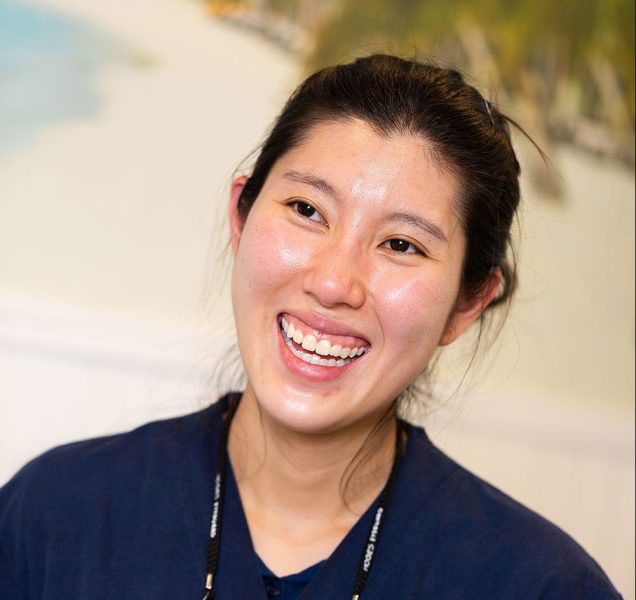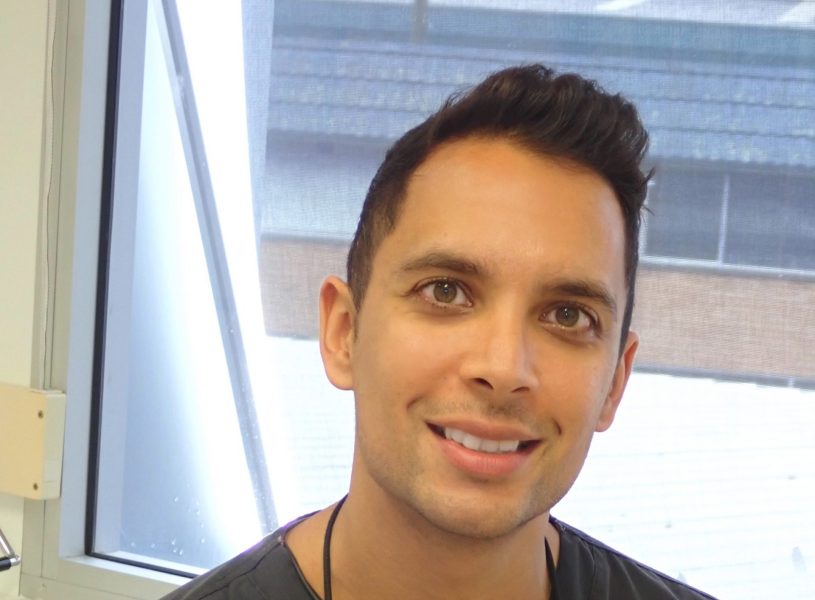 Doonan dental is please to welcome Dr Ketan Patel. Dr Ketan has over 10 years experience in dentistry and qualified from the same prestigious Royal London Hospital Dental School as Dr Keith, where he graduated with Distinction. He then went on to complete 1 year as a senior house officer in Maxillofacial surgery and Oral Medicine at Bristol Dental Hospital.
Dr Ketan has a keen interest in aesthetic dentistry and is also certified in QST orthodontics, helping patients achieve their perfect smile. Dr Ketan prides himself on his caring chair side manner and in always delivering a great patient experience.
In his spare time, he enjoys keeping fit, cycling and playing mixed-doubles tennis comps with his wife. 
Dr Ketan is excited for the move to our beautiful Maleny town and is looking forward to caring for our patients.
Our dental hygienist Lise Slack is a trained member of the dental team who works together with your dentist in preventing gum disease and tooth decay. She is friendly and lively with lots of energy to help you keep your teeth clean!
Lise has worked extensively in private practices, She graduated from the university of Stellenbosch in South Africa in 1982 and has specific training and exposure to an extensive range of periodontal conditions and treatment modalities.
Lise's dad was a professor in dentistry and this is where her love of teeth comes from. She has invented two specialist oral care products which are available in Australia and internationally. Lise has also lectured at international dental conferences on the maintenance of dental implants and how it help patients care for their teeth fi they have developed periodontitis.
Both adults and children can benefit from having an appointment with a dental hygienist as Lise can educate you on how dental diseases occur and how they can be prevented or managed.
She is passionate and dedicated to her speciality.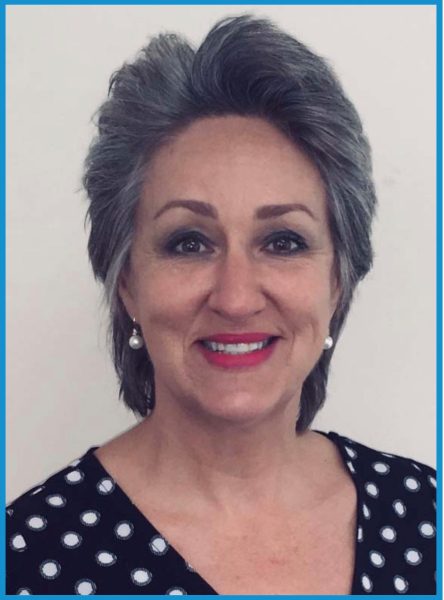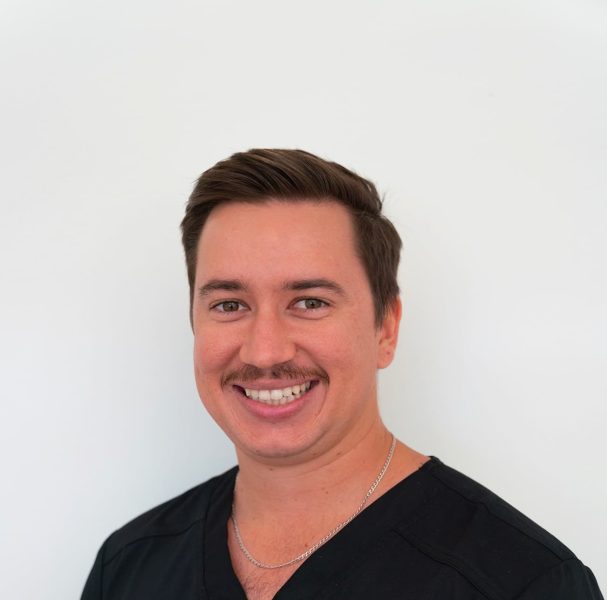 Ethan was born and bred in North Queensland. For Ethan the choice to study and pursue a career in dentistry came when undertaking observational placement during high school. During this time Ethan grew to appreciate all aspects of the profession. The mastery involved within the profession drew Ethan's attention the most, never being one to shy away from a challenge he became determined to achieve clinical excellence himself.
Following high school Ethan went straight on to study a Bachelor of Dental Surgery at James Cook University in Cairns. Studying through a rural university allowed Ethan to learn much more about the health system and issues faced within rural communities...
During university Ethan provided dental services throughout North Queensland at both public and private dental clinics. Following university Ethan stayed in Cairns at a private dental practice offering a full complement of general dental services. It was shortly after university that Ethan became very fond of restorative dentistry and saving teeth. His pursuit of clinical excellence means that he never settles for second best and strives to ensure all patients receive personalised treatment
Ethan moved to the Sunshine Coast in early 2019 to continue developing his skills within private practice and all aspects of general dentistry. Ethan has since broadened his knowledge and honed his clinical skills to ensure he continues to provide the best dental experience possible by completing a Post Graduate Diploma of Aesthetic and Restorative Dentistry. These studies allowed Ethan to further enhance his skills in dental fillings, crowns, veneers and smile make-overs. Ethan endeavours to bring his enhanced knowledge and skillset to all his patients providing the highest quality results. Keeping in line with his love for saving teeth Ethan enjoys performing Root Canal Treatment and greatly enjoys its complexity.
Outside of work Ethan enjoys staying active, he is enjoys most outdoor activities and is an avid fisherman. Originally being sceptical about moving so far from home and family, Ethan has fallen in love with the Sunshine Coast and everything it has to offer. Ethan plays in several local social sports competitions to stay active whilst getting to know the community around him. When not in the office or on a court or field, tinkering around the house with DIY projects takes up the remainder of Ethan's time.
Our Dental Treatments & Services