Dental Implants Sunshine Coast
Boost Your Confidence With Professional Dental Implants in Sunshine Coast
Your Local Sunshine Coast Dental Implant Dentist
Dental Implants Designed For You
Missing or broken teeth can make you feel self-conscious about your smile and if left untreated can lead to complicated, painful (and often expensive) dental issues in the future. From bone loss, periodontal disease, and infections that may affect a person's ability to eat or speak, it is important to fill in gaps as soon as possible!  At Doonan Dental, we offer the latest technology and techniques in Dental Implants for Sunshine Coast patients.
Dr Keith Doonan and our specialist team will place a dental implant screw into the jawbone that will act as an artificial root that keeps the bone and soft tissues stabilised and stimulated. The result is natural looking, long lasting dental solution that can withstand the normal chewing actions of natural teeth. Once the implant fuses to the jawbone, it stays in place and you can eat without restrictions!
Preserve your oral health and don't delay replacing missing teeth. Book your appointment with our team at Doonan Dental Today!
Affordable Quality. Comfortable Smile
The Dental Implant Solution
Dental Implants are an ideal solution for replacing mission teeth and is the only dental restoration procedure that acts to preserve natural bone and helps stimulate new growth.
Similar to natural teeth, dental implants consist of a root and a crown. The root is a titanium screw that is implanted permanently and securely into the jawbone. The crown, the visible portion of a tooth, is a ceramic or porcelain tooth that is designed to fill the gap. With a natural colour and shape, it is designed to seamlessly fit in with the surrounding teeth.
With a host of considerations, dental implant procedures can be a daunting process. However, With a Masters in Prosthodontics and years of experience in the dental industry, Dr Keith Doonan is a specialist that can provide you with all the information you need to make an informed decision.
The Miracle of Osseointegration
Discovered in the 1950's by professor Per-Ingvar Brankemark, Osseointegration is the anchorage and integration of a titanium implant into bone. Offering a number of benefits, this discovery and subsequent innovation changed the dental field.
Today, it has become a dental standard and is frequently used in dental implants and reconstructive surgery. Osseointegration has improved the lives of millions around the world and is the reason many patients enjoy a healthy, happy smile.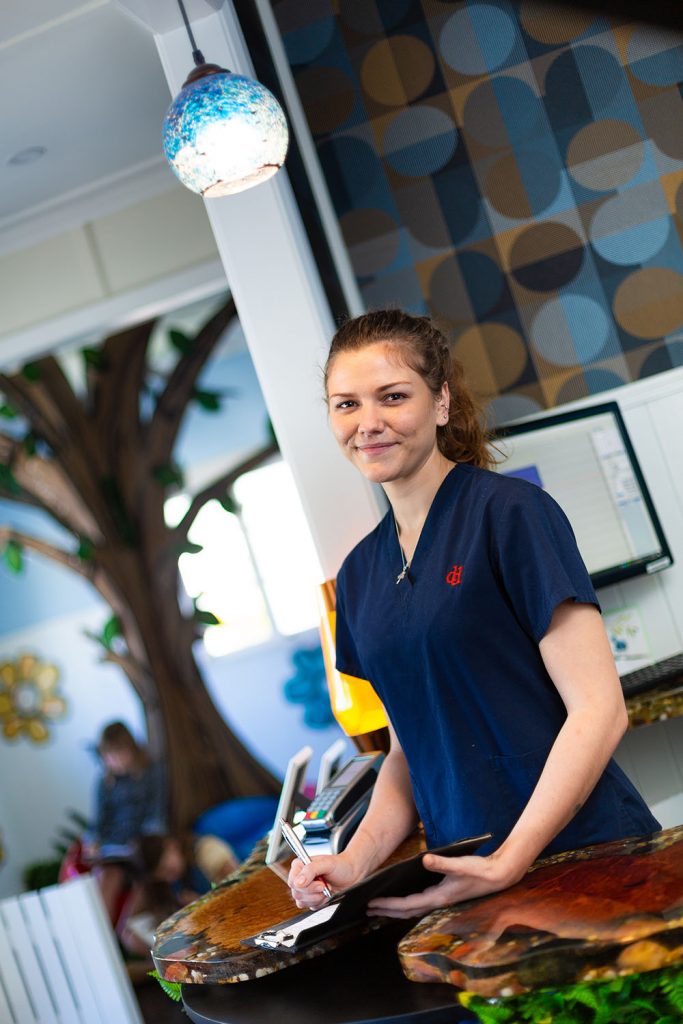 Treatment Planning | Natural Tooth Replacement | Dental Implant Treatment
Are Dental Implants Right for You?
Dental Implants On The Sunshine Coast
Restoring Beautiful, Natural smiles
Titanium is the wonder metal used in dental implants. In the Sunshine Coast, they have been improving the lives of people who have suffered tooth loss.
Whether you are missing a single tooth or multiple to accident or decay, it is crucial that you take action as soon as possible. This is to prevent misalignment and further pain caused by periodontal disease. Fortunately, we are specialists in both placing dental implants and restoring oral function.
Doonan Dental has provided the Sunshine Coast with top-of-the-line tooth replacement options that patients trust. We have the skills, knowledge and equipment to give you the perfect smile. Get in touch and book your appointment today.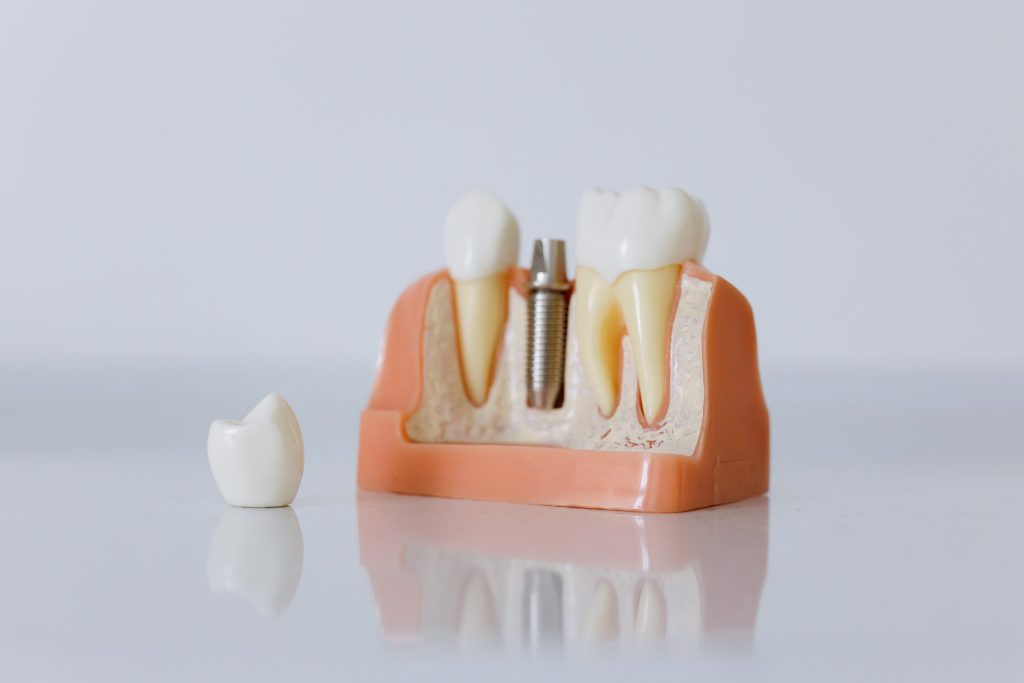 The Benefits Of Dental Implants
Giving the impression of real teeth, take advantage of dental implants and their variety of health and cosmetic benefits. We have a range of implant solutions that will spare you the pain and discomfort of missing or broken teeth.
At Doonan Dental, our skills and expertise will give you the dental implants that are right for you!
These Include:
Before you consider getting a dental implant in Sunshine Coast, you should consider a number of factors. We have answered some of the most frequently asked questions below.
Have we missed something? Get in touch and our friendly staff are happy to assist.
Professional Services | Cosmetic Dentistry | Dental Implants in Sunshine Coast
Get The Best Dental Implants In Sunshine Coast
Sunshine Coast Dental Implants Services
The Mini Dental Implant Alternative
Many patients are eager to experience the benefits of dental implants, but health and cost concerns may prevent them from undergoing this restorative treatment.
Mini dental implants allow patients to enjoy the full advantages of traditional implants in a fraction of the time. As an innovative treatment, mini implants are smaller and require a simpler procedure than conventional dental implants. As a result, this treatment can typically be done in just one dentist visit!
Our expert dentists and caring staff will listen and work with you to develop a plan to reach your oral health goals! Book Your appointment today.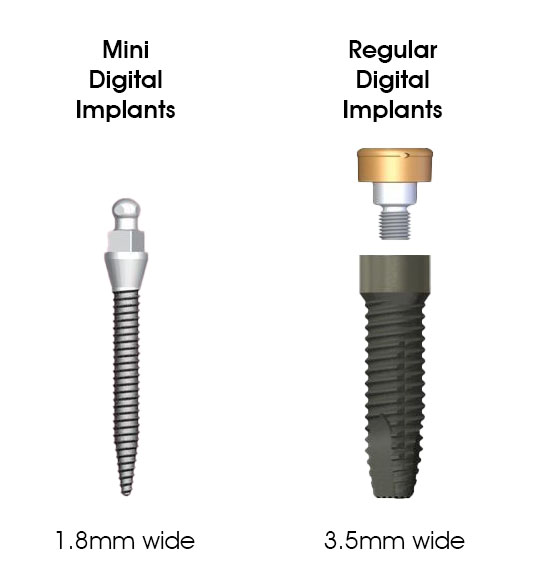 Your Local Dental Implants Clinic
Replace Missing Teeth Instantly!
Having one or multiple missing teeth due to extraction or decay can cause a number of overall health problems in the future. This often causes bone shrinkage, making traditional implants difficult to place.
Unlike traditional implants, mini implants are narrower (1.8mm) and are used in cases where conventional implants cannot be placed.
Don't be fooled by their size! Made from titanium, mini dental implants are just as stable, durable and strong – giving you the smile you've always wanted!
Some benefits of Mini Implants Include:
Whatever your reason for missing one or more teeth, we help you find a tooth replacement options that is right for you.
We have answered some of the most frequently asked questions below. Have we missed something? Get in touch and our friendly staff are happy to assist.
The indications for Mini Dental Implants are more limited than conventional implants.  Whilst you can use them to replace single teeth and for fixed bridges there is currently not alot of research telling us how they will perform in the long term. There are a number of factors which will influence whether Mini Dental Implants are suitable to replace your teeth.
If you have no lower teeth and wear full lower dentures then Mini Dental Implants may be a great way of stabilising your lower denture. Dr. Doonan has been placing Mini Dental Implants for 10 years. In that time he has seen the benefits of Mini Dental Implants in hundreds of patients with Lower Full Dentures.
It's very unlikely they will break if used correctly.  Like anything they have there limitations but used correctly they will provide many years of excellent service. They are made of Titanium Type 5 which is a Titanium alloy with 60% more strength than Type 4 Titanium which is used in most conventional implants. A mini implant of 1.8mm diameter is of similar strength to a conventional implant of 3.5mm diameter.
Get Int Touch With Doonan Dental
Prevent Further Tooth Loss Today