Are Dental Implants the best option available to replace missing teeth?
Dental implants are the most successful form of treatment available for the replacement of missing teeth. They look and feel more like natural teeth than any other option available.
Dr Keith Doonan, a dental implant expert of North Brisbane, discusses what dental implants are, why they are often a favoured option for missing teeth, and what is involved in preparing, fitting them and in proper dental implant placement. For high quality dental treatment, make an appointment at Doonan Dental today.
What Are the Benefits of Dental Implants?
are a long lasting solution to missing teeth
are very similar to your natural teeth in appearance, feel and function
restore your bite by stopping the remaining teeth on either side of the space moving and rotating, which often makes it difficult to chew food efficiently
improve the appearance of your smile
reduce the appearance of premature ageing and wrinkles
may help retain bone structure
can help with bone loss in the jaw
may help improve overall oral health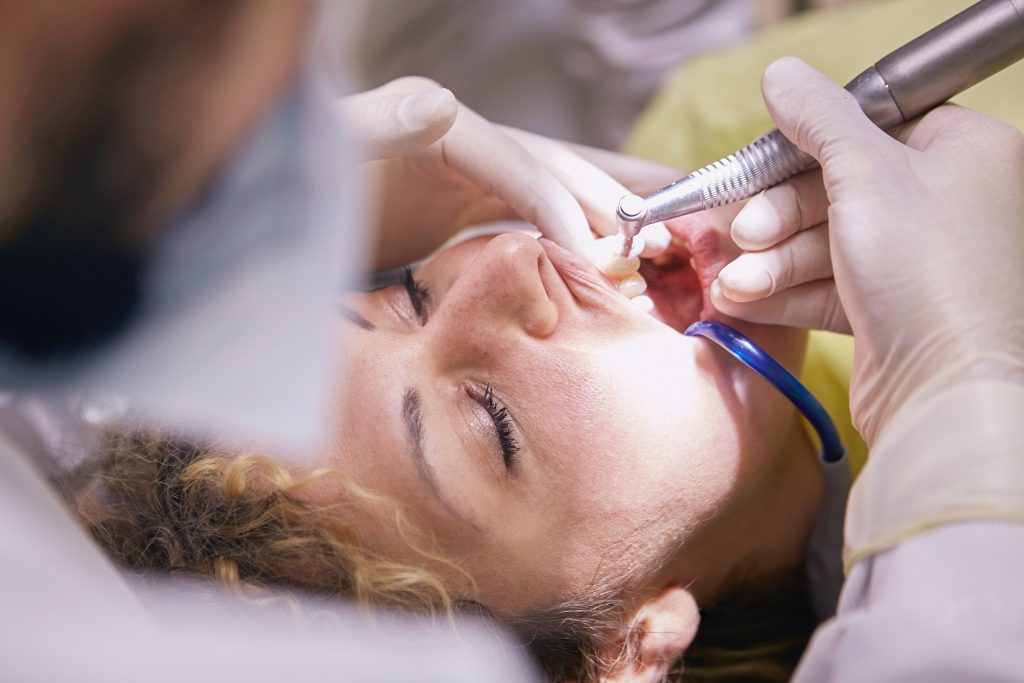 What Are Dental Implants?
Implants are titanium screws which are so biocompatible that bone can grow onto their surface. There are usually three parts to an implant:
the implant itself (which is buried in the bone), 
the crown (which is the part that looks like the tooth)
and the abutment (which connects the implant to the crown).
Dental Implants Maleny
Dental implants are screws which are screwed into the jaw bone. A tooth can then be screwed or cemented onto it through the use of an abutment (connector). Patients often ask for dental implants, but what they really want is a tooth.
A dental implant is only one way to replace a missing tooth. The most qualified person to give advice on replacing missing teeth is a dentist who has undertaken further study in Prosthodontics.
Dr Keith Doonan is a dentist with a Masters in Prosthodontics together with many years of experience of both fitting implants and of lecturing internationally on innovations in this field. Keith can advise you of all your options and the pros and cons of each.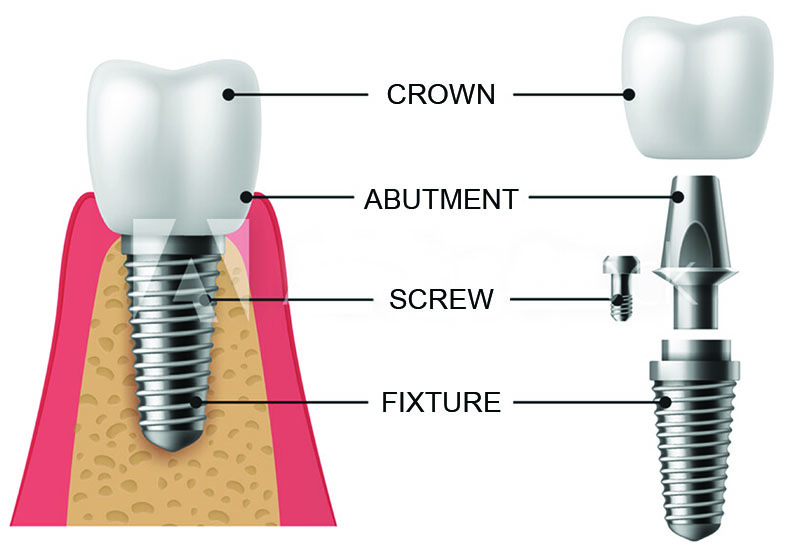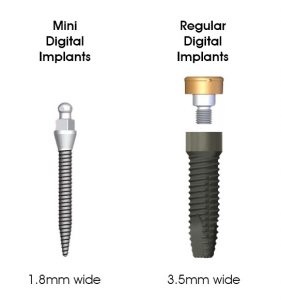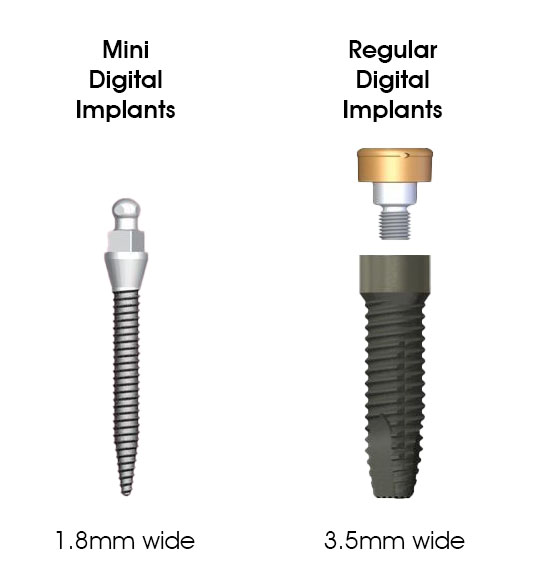 What Are Mini Dental Implants?
Mini implants  are only 1.8mm wide as compared to conventional implants which are usually 3.5mm or wider. Mini implants are not shorter, just narrower. The picture below (Fig.1) shows a mini implant next to a conventional implant. Conventional implants are more complicated and allow for different attachments to be screwed on to the implant. Mini implants come in one piece, are simpler and usually a lot cheaper but are not as versatile.
Can Mini Dental Implants Break?
It's very unlikely they will break if used correctly.  Like anything they have there limitations but used correctly they will provide many years of excellent service. They are made of Titanium Type 5 which is a Titanium alloy with 60% more strength than Type 4 Titanium which is used in most conventional implants. A mini implant of 1.8mm diameter is of similar strength to a conventional implant of 3.5mm diameter.
Why Use Mini Dental Implants?
Following the extraction of a tooth the bone and the gum also shrinks away. Dentists call this 'resorption'. If there is a lot of shrinkage or resorption then there may not be enough bone left to place an implant.
There has to be enough height of bone  and enough width of bone to have implants. If a person looses all their teeth then the bone shrinkage is greater  and progresses over time.
The image below reflects how the appearance of the face changes over time due to the shrinkage of the gums and bone.
Because mini implants are narrower (1.8mm) they can be placed when the bone is very narrow (4mm) where as conventional implants would require 6-7mm. This means that by using mini implants we can avoid bone grafting which makes treatment a lot simpler, cheaper, faster and less unpleasant.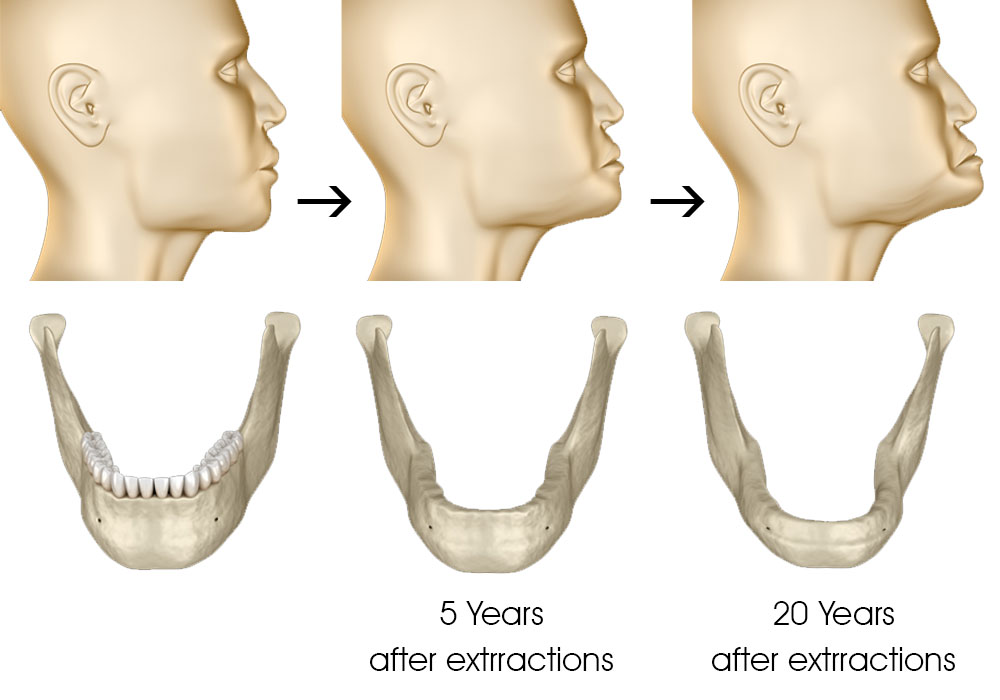 Lower Full Dentures and Mini Dental Implant
The picture below shows how by placing 4 Mini Dental Implants in the lower jaw, many of the problems associated with Lower Full Dentures can be overcome.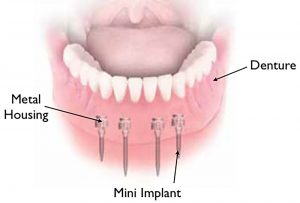 Up until around the 1940s it was believed that the human body could tolerate but not integrate with implanted metallic materials. Metal plates made of Stainless Steel and Cobalt Chrome were widely used at this time to repair fractured bones.
Then, some medical researchers, Bothe, Beaton & Davenport, found that Titanium appeared to fuse with bone and was almost impossible to remove. This fusion of titanium and bone was later extensively studied and named Osseointegration. It is because of Osseointegration that modern dental implants enjoy such high success rates.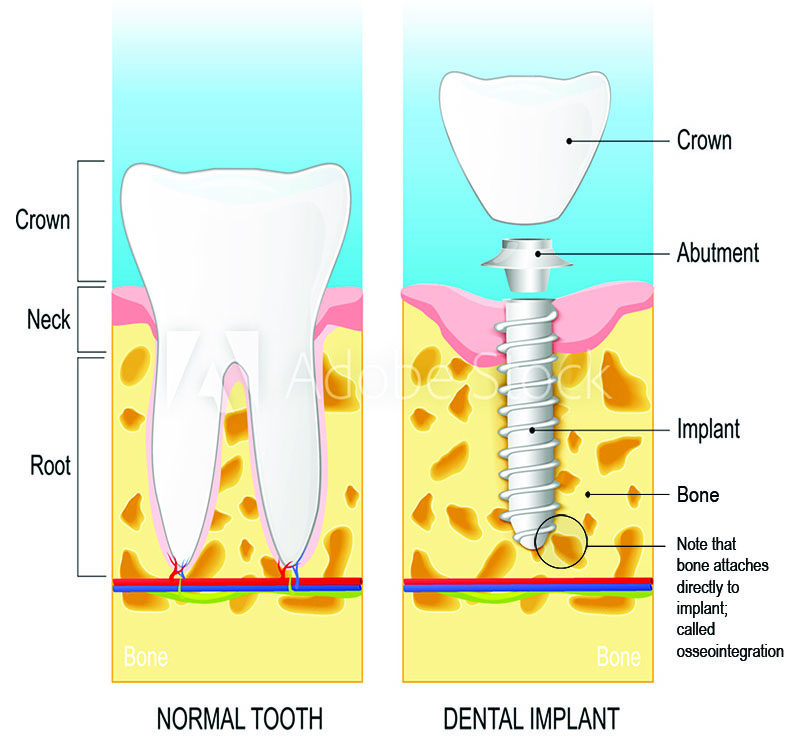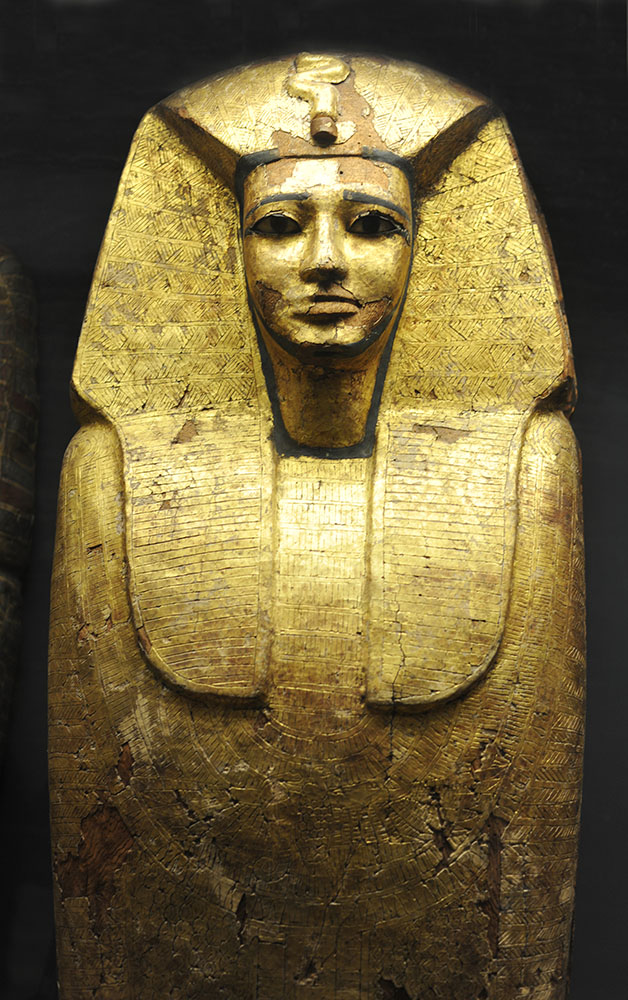 Dental implants have been around since ancient Egyptian times. Keith has said that "It is believed they were not used on men as they have only been found in mummies!"
It is only since they have been made from Titanium Metal that they have achieved a high level of success and predictability. This began around 1960 in Sweden and Italy.
Type 4 Titanium is the strongest form of commercially pure titanium available. Some implants are made from Type 5 Titanium Alloy which is not commercially pure.