At Doonan Dental, we offer a range of dental implant services to meet your individual needs. Whether you want a single-tooth implant or an entire fixed bridge, our experienced team will ensure that you achieve the smile of your dreams.
A Natural, Fully-Functional Smile
The Best Results Available
A missing tooth is more than just an aesthetic problem. A gap that is left untreated may damage other teeth, cause misalignment and pain. With advancements in dental technology, dental implants provide patients with a long-term solution to removable dentures that give you the look, feel and function of natural teeth. 
Schedule your appointment with the experts at Doonan Dental and get your winning smile! From a single tooth to a full set of dentures, we offer a range of dental implant solutions for locals in Maleny and on the Sunshine Coast.
The Dental Implant Solution
Dental Implants are the closest available solution to natural teeth a dentist can provide. 
There are usually three parts to an implant:
• the titanium implant itself (which is buried in the bone),
• the crown (which is the part that looks like the tooth)
• and the abutment (which connects the implant to the crown).
Dental implants have titanium screws that are screwed into the jaw bone and act as the root. A tooth can then be attached through the use of an abutment (connector).
With a host of considerations, dental implant procedures can be a daunting process. However, With years of experience in the dental industry, Dr Keith Doonan is an expert that can provide you with all the information you need to make an informed decision.
The Miracle of Osseointegration
Up until the 1940s, it was believed that the human body could tolerate but not integrate with implanted metallic materials. Metal plates made of Stainless Steel and Cobalt Chrome were widely used at this time to repair fractured bones.
Then, medical researchers, Bothe, Beaton & Davenport, found that Titanium appeared to fuse with the bone and was almost impossible to remove. This fusion of titanium and bone was later extensively studied and named Osseointegration. It is because of Osseointegration that modern dental implants enjoy such high success rates today.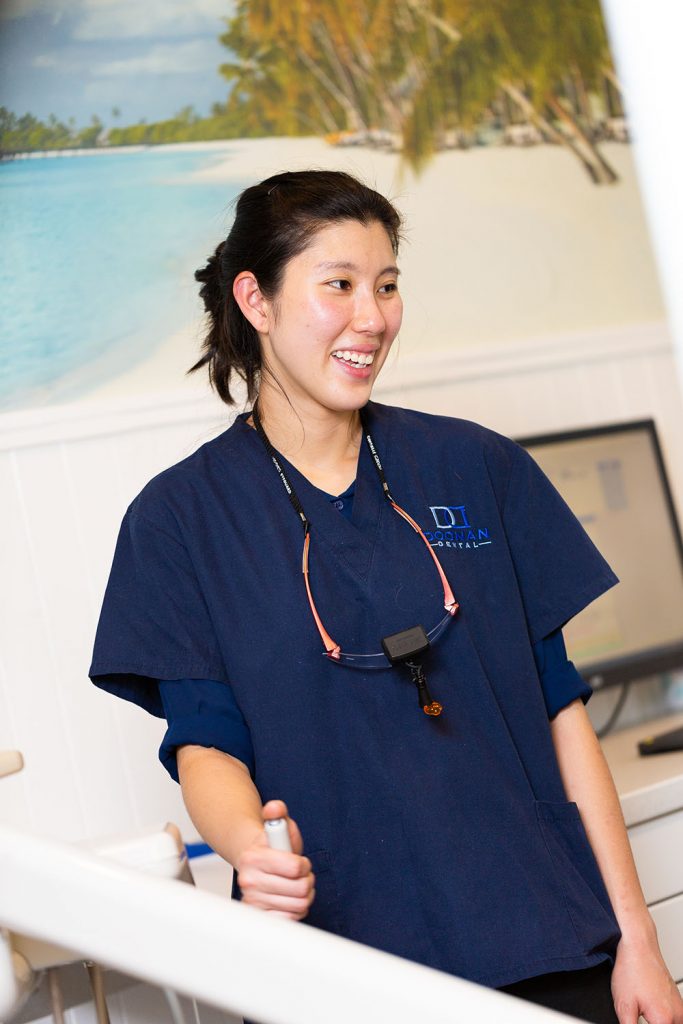 Get Expert Treatment & Quality Care
Leading Dental Implant Specialists
Tooth loss, whether minor or severe can be devastating for patients, both physically and mentally. Dental implants offer an improved quality of life, oral health and confidence.
Unlike any implant solution, dental implants function like tooth roots that stimulate the bone and helps restore function, strength and an overall smile appearance.
At Doonan Dental, we have the skills, knowledge and equipment to give you the perfect smile. Get in touch and book your appointment today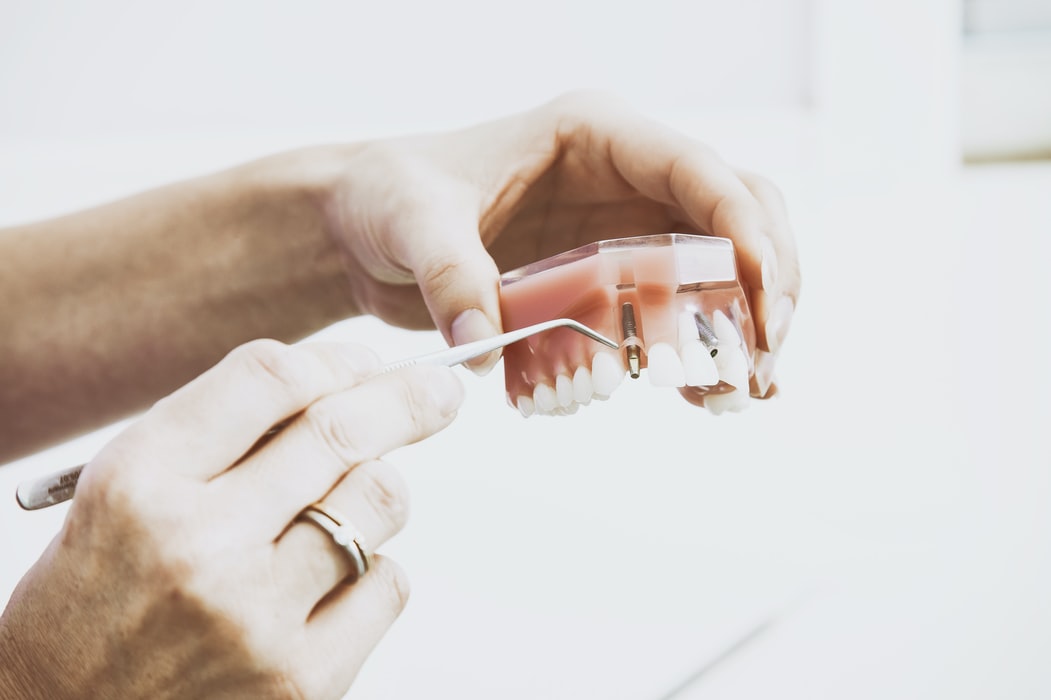 The Benefits Of Dental Implants
When it comes to replacing teeth, patients have several options. Dental implants are long-lasting solution that offers a range of benefits that other tooth replacement services don't offer.
Some Benefits Include:
We have answered some of the most frequently asked questions below. Have we missed something? Get in touch and our friendly staff are happy to assist.
Dr Keith Doonan, a dental implant expert of North Brisbane, discusses what implants are, why they are often a favoured option for missing teeth, and what is involved in preparing and fitting them.
Dental implants are the most successful form of treatment available for the replacement of missing teeth. They look and feel more like natural teeth than any other option available.
It is possible to fit a dental implant in just one day! However, we would recommend you follow a slower path, which is more predictable and costs less. After all, this is something we hope will last you for a very long time! Usually, we will wait 6-12 weeks after taking the tooth out before placing the implant.
When we place the implant we wait around 6-12 weeks for the bone to attach to it.
It usually takes around 2 to 4 weeks to make the final crown. There are a number of factors that can cause the process of fitting a dental implant to take longer but in general we can complete an implant in around 3 to 6 months depending on the complexity. Or we can do it in a day in certain specific situations if you are willing to accept an increased chance of complications and expense.
Dental implants should not be placed until growth has stopped, which is usually around 18 years of age. Most patients who are in good general health with good oral hygiene, are suitable for dental implants although a thorough oral and medical assessment is required to make the final decision.
There are a number of factors that might slightly increase the chance of implants not working as well as they should, these include:

• lack of bone
• an active periodontal disease
• poorly controlled diabetes
• bisphosphonate medication
• poor oral hygiene
• smoking
• certain systemic disease
At only 1.8mm wide, min implants are smaller, narrowed dental tools that are an ideal solution to patients who have missing teeth but lack the bone mass needed to hold conventional implants.
Although not as versatile as traditional implants, mini implants come in one piece and are simple are often more affordable. It is also important to note that mini implants are not shorter than regular implants, as seen in the diagram below.
At Doonan Dental, we have a team of leading dental specialists who are knowledgeable, skilled, and up-to-date on the latest techniques.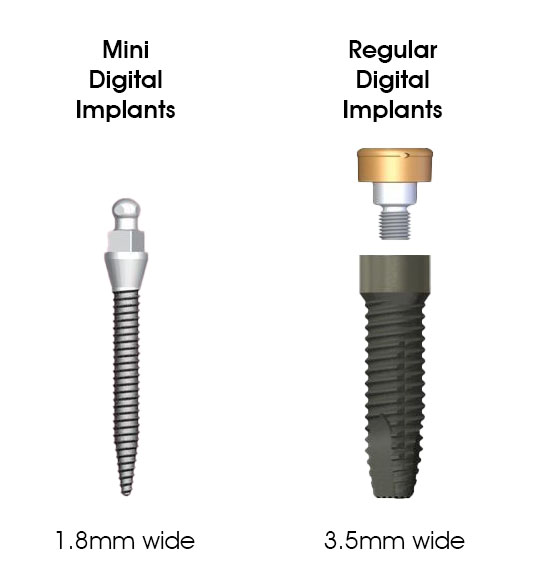 Professional Dental Implants
Benefits Mini Dental Implants
Following the extraction of a tooth, the bone and the gum also shrinks away. If there is a lot of shrinkage there may not be enough bone left to place an implant.
As mini implants are narrower (1.8mm) they can be placed with less costly and invasive techniques. As a result, dentists require less time to place and patients require less time to heal.
The use of mini dental implants is used in cases where conventional implants cannot be placed.
Some benefits of Mini Implants Include:
We have answered some of the most frequently asked questions below. Have we missed something? Get in touch and our friendly staff are happy to assist.
The indications for Mini Dental Implants are more limited than conventional implants.  Whilst you can use them to replace single teeth and for fixed bridges there is currently not alot of research telling us how they will perform in the long term. There are a number of factors which will influence whether Mini Dental Implants are suitable to replace your teeth.
If you have no lower teeth and wear full lower dentures then Mini Dental Implants may be a great way of stabilising your lower denture. Dr. Doonan has been placing Mini Dental Implants for 10 years. In that time he has seen the benefits of Mini Dental Implants in hundreds of patients with Lower Full Dentures.
It's very unlikely they will break if used correctly.  Like anything they have there limitations but used correctly they will provide many years of excellent service. They are made of Titanium Type 5 which is a Titanium alloy with 60% more strength than Type 4 Titanium which is used in most conventional implants. A mini implant of 1.8mm diameter is of similar strength to a conventional implant of 3.5mm diameter.